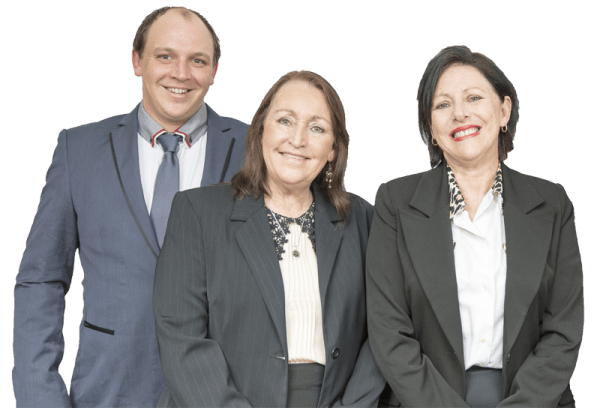 Page Conveyancing is a family owned and operated business by true locals who have lived in the region for over 30 years. Meryllyn Page opened Page Conveyancing with the ambition to make the Conveyancing Process as easy, economical and stress-free as possible without cutting her exceptional service for her clients. Since then Meryllyn has paved the way in the Conveyancing field.
We are proud to offer you over One Hundred combined years experience in the field of property law, State Wide Service, Extremely competitive Conveyancing fees, Indemnity and Fidelity Insurance, Title Guarantee Certificates on all Purchases and Personal, Professional Efficient Service. Page Conveyancing has been providing excellence in Conveyancing for over 20 years.
Meryllyn Page
Meryllyn commenced her career with a cadetship as a Survey Draftswoman at the then Registrar Generals Department, now the Land Titles Office in Sydney. On completing the Land and Engineering Surveying Certificate Meryllyn undertook a sea change and commenced working as a Design Draftswoman with Port Macquarie Hastings Council.
After 13 years at the council Meryllyn began employment as a Conveyancer with a local Solicitors firm and completed the Associate Degree in Law at Southern Cross University to become a Licensed Conveyancer. Meryllyn managed a local Conveyancing company until opening her own firm in Port Macquarie. Meryllyn is also a Justice of The Peace.
James Page
James is what is known as a true local being born and raised in Port Macquarie. As a teenager he would spend time after school working for another former conveying firm in Port Macquarie delivering the mail and performing admin duties. Since those days James has completed his conveyancers licence through Macquarie University and now enjoys practicing as a partner of the Page Conveyancing firm. James is also a Justice of The Peace.
Kim Shaw
Kim Shaw was born and educated in Sydney before moving to SA for some years. She is a Licensed Conveyancer both in New South Wales, South Australia and also a Justice of The Peace. Kim has a Bachelor of Science degree, a Bachelor of Business Administration and an Advanced Diploma in Accounting and a Bachelor of Commerce degree.